The creative block
The Arabia135 block is a 15-hectare complex situated in Toukola, Helsinki, in the Arabia district. The block originally served as a factory area, but the spaces have gradually been converted for educational, cultural, office and commercial uses.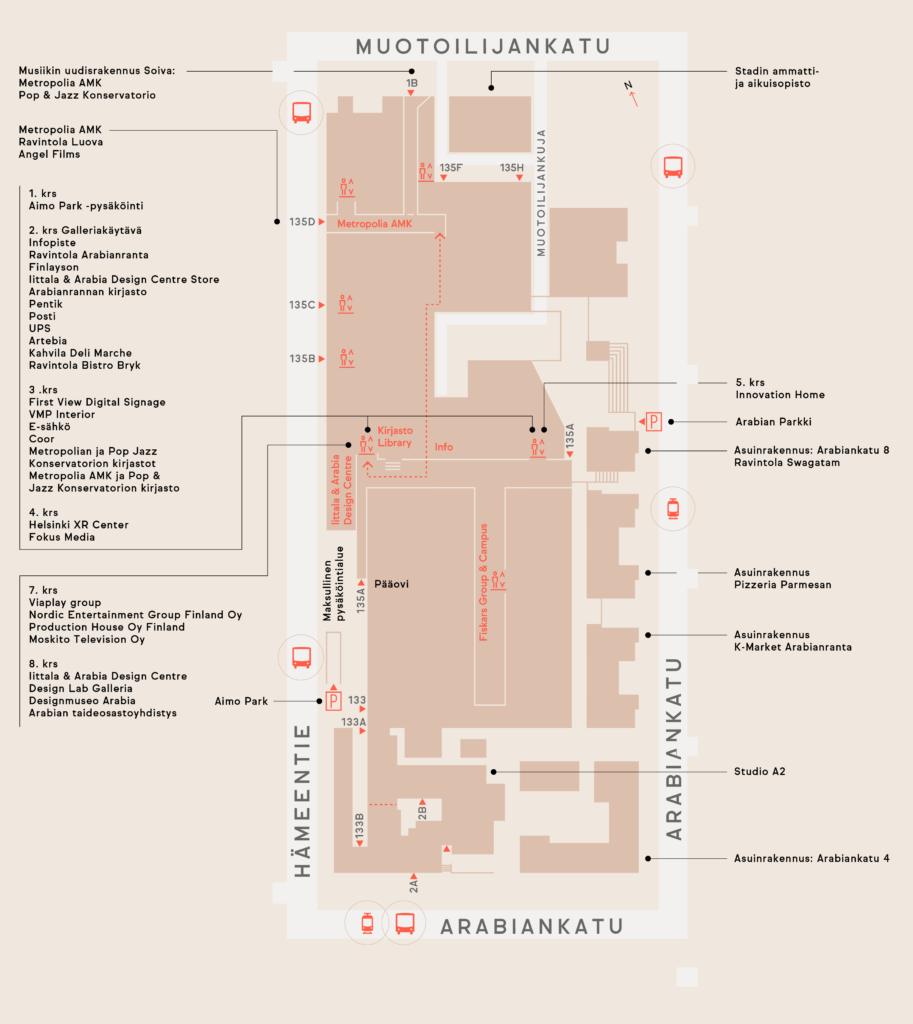 Today the block is both a workplace and community living room that is open to everyone and easy to reach. It is a great place to hang out and bask in the creative atmosphere, while also taking advantage of the range of services offered.
This modern hub of creativity is the birthplace of world-class creative minds, players and contents, not to mention products and services that stand the test of time. This is not surprising, as the block offers space to think, create and feel – today and in the future.
Image
Contact details and opening hours
We are happy to respond to your enquiries and messages, so feel free to contact us.
Our address is Hämeentie 135. We are easy to reach by foot, bike, public transport and car.
Postal and courier services
Posti's comprehensive services and UPS Access Point are available to you in the Artebia Design shop.
Contact us
We will respond to your message as soon as possible